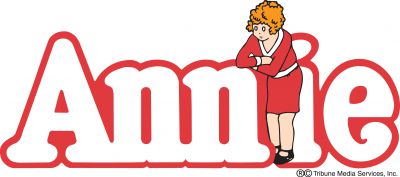 ANNIE
Meet The Cast & Creative Team
Sarah Huttlestone - Annie
Sarah started her professional career in 2011 performing at the tender age of 5 as a Munchkin in The Wizard of Oz at The London Palladium. Following an 18 month run she then performed as Cosette at The Queens's Theatre, Shaftesbury Avenue in the long running Les Miserable before securing her next role at the age of 8 as Gretl in The Sound of Music. This was performed at Regents Park in the Open Air Theatre throughout the summer of 2014 and starred Michael Xavier as Von Trapp. Sarah has recently completed the UK Tour of Annie performing as Tessie. Sarah continues to enjoy her training in dance at The Alma Rippon Stage School and often performs at The Kenneth More Theatre, Ilford.
Jason Markham - Daddy Warbucks
Jason has been a member of HMM for over 10 years, performing his first show, Guys & Dolls in 2005. However, he has been performing for the last 30 years in and around the Essex area. He feels very lucky to have played various lead roles over the years, with his two favourites being Alfie Dolittle in My Fair Lady and Jud Fry in Oklahoma! He has directed two hugely succesful Old Time Music Halls with HMM, the first being 4 years ago and, since then, has gone on to direct Hairspray at the Palace Theatre in Southend, where he is also directing Grease this year. He has worked with many different groups in the Essex area but always calls HMM his home company.
Sue Howlett - Miss Hannigan
Sue has been with HMM since Mack & Mabel in 2003. In her first few years she played minor principal roles such as Timothy's Mother in Salad Days, Mrs Walsingham in Half A Sixpence, Mrs Spofford in Gentlemen Prefer Blondes and Mrs Pearce in My Fair Lady. She played her first major principal role in 2013 in The Mikado as Katisha and then played Nettie Fowler in Carousel in 2014 and, most recently, Ruth in The Pirates Of Penzance.Having sung 'You'll Never Walk Alone' in Carousel, she just has one song she is desperate to sing - 'Climb Ev'ry Mountain' for years...so if anyone's doing The Sound of Music...?
Louise Ford - Grace Farrell
Louise has been a member of HMM since 2002. She has performed in almost all of HMM's productions since then and has also bossed the company around as co-director and choreographer on several occasions. With HMM, Louise has had the pleasure of playing several wonderful characters, including Nancy in Oliver!, Polly in Crazy For You, Eliza Doolittle in My Fair Lady, Ado Annie in Oklahoma!, Carrie in Carousel and Charity in Sweet Charity. Louise has also performed in a number of shows at the Kenneth More Theatre, which included playing a Bad Idea Bear in Avenue Q and Cinderella in Rodgers & Hammerstein's Cinderella.
Alan Phelan - Rooster
Alan joined HMM in October 2008 shortly after moving to Essex from Ireland whereby he quickly used his considerable Irish charm to land himself the 'groovy' role of Austin Powers in Let's Go To The Movies III. Since then, he has become an object of ridicule and mockery, but has also played Freddy Eynsford-Hill in My Fair Lady, Danny Gilmartin in Calamity Jane, Mr Snow in Carousel and Cornelius Hackl in Hello, Dolly! - no one ever reminds him of how he fell off the stage and broke his arm during that role...When not at HMM, Alan can often be found singing old Irish melodies to old ladies, but fortunately his wife likes hearing them.
Louise Hatchard Dougherty - Lily St Regis
Louise joined HMM in September 2015 for our annual concert Hooray for Hollywood. She loved it so much that she stayed for HMM's February production of The Pirates of Penzance, in which she played one of the Major General's wards. Louise is preparing for her final year at Goldsmith's University where she studies Drama and Theatre Arts.
David Boushel - Roosevelt
Since he joined ELODS in 1997 and performed his first show, Sweet Charity, David has enjoyed too many productions to mention, but particular favourite roles include Finch in How to Succeed in Business Without Really Trying (possibly the only thing he has in common with Daniel Radcliffe) and Joe/Josephine in Sugar. This is now David's 8th show with HMM after he rejoined for Little Shop Of Horrors after a couple of years away. Previous roles with us include Horace Vandergelder in Hello, Dolly! and Lank in Crazy For You. He was most recently seen in our proudction of The Pirates Of Penzance as the Major General
David Street - Director & Choreographer
David started dancing at the age of 13 in his home town of Southend-on-Sea, and became a Essex and Inter-London Ballroom champion by the age of 17. In a professional theatre career spanning 11 years, he has worked around the world (and at sea!), including a national tour of <la aux="" cage="" folles="">, choreographing for world cruises and teaching masterclasses up and down the country. David teaches Dance and Drama for Stagecoach South East Essex, coaching up-and-coming young talent for their annual Performance Arts Awards and LAMDA exams. David has worked on numerous amateur shows, including award-winning productions of Singin' In The Rain and Sweeney Todd and Best Musical/Best Production at the 2015 NODA East awards for La Cage Aux Folles. For HMM, he has previously directed & choreographed Oliver! in 2013, The Likes Of Us (nominated for a NODA London Award) and The Witches Of Eastwick. </la>
Ben Summers - Musical Director
Ben studied at Balliol College, Oxford, and the Guildhall School of Music where he played under many conductors including Sir Colin Davis, Paolo Olmi and George Benjamin. Today he has a varied playing career working with London Orchestras and X Factor winners; he has performed at the Royal Albert Hall, done live radio broadcasts and recorded at Abbey Road. Ben has conducted many shows at the KMT including State Fair, Carousel, Hello, Dolly!, The Pajama Game, The Mystery of Edwin Drood, All Shook Up, Parade and By Jeeves. This will be his second show as Musical Director for HMM following The Pirates Of Penzance earlier this year.
Other named parts include:
Trent Butler - Bert Healey/Dog Catcher
Shaun Lee - Bundles/Ickes
Paul Barker - Drake/Perkins
Sarah Smith - Star To Be
Carolyn Burns - Mrs Pugh
Hannah Philpott - Mrs Greer
Helen Pree - Sophie / Boylan Sister 1
Charlotte Bowdidge - Boylan Sister 2
Katey Callaghan - Boylan Sister 3
This amateur production is presented by arrangement with Music Theatre International (Europe). All authorised perfomance materials are also supplied by MTI Europe - www.mtishows.co.uk.
Havering Music Makers are an amateur society affiliated to The National Operatic and Dramatic Association and acknowledge the support of Havering Arts Council