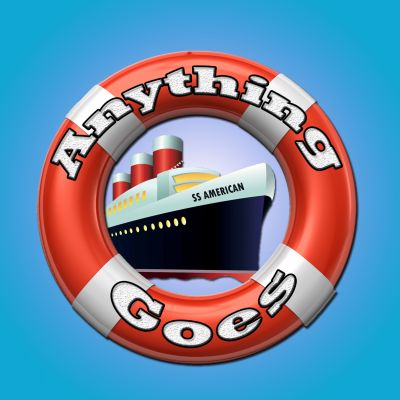 ANYTHING GOES
Meet The Cast & Creative Team
Katey Callaghan - Reno Sweeney
Katey has been a member of HMM for nearly three years and has loved every minute of it! This will be Katey's sixth show with HMM. Previous roles include a Boylan Sister in the 2016 summer show Annie, The Beggar Woman in Sweeney Todd in March 2017, Fruma Sarah in Fiddler on the Roof in July 2017 and West End Wishlist, where she got to be two princesses in one show. Her last show with HMM was playing her first romantic lead, Yum-Yum, in Hot Mikado in February 2018. Reno is a role that Katey has dreamt of playing since she discovered Anything Goes as a teenager and she is very excited to finally have the chance to dust her tap shoes off and board the SS American!
Jake Portsmouth - Billy Crocker
Jake was last with HMM in October for West End Wishlist, where he made his successful directorial debut. Despite this, however, he feels behind the scenes is DEFINITELY not for him and is thrilled to be leaping back on stage and into the spotlight once again. Anything Goes marks Jake's 20th overall performance here at the Queen's Theatre and his 12th show with HMM. Jake's most recent theatrical credits include Algernon Moncrieff in The Importance Of Being Earnest (KMT), Perchick in Fiddler on the Roof (QT) and Demetrius in A Midsummer Night's Dream (RST). Not only is Jake excited to be taking on the role of Billy Crocker, but he finally gets that luxury cruise ship holiday he's always wanted!
Lucy Lombard - Hope Harcourt
Anything Goes marks Lucy's third show with HMM, having joined for their production of Sweeney Todd. She is absolutely thrilled to be back at the Queen's Theatre in her second named role after appearing as Chava in HMM's production of Fiddler on the Roof. Her last show with HMM was West End Wishlist, where she had the delight of singing songs from 12-year-old Lucy's biggest dream roles. The role of Hope will stand as Lucy's first romantic lead and she is very excited to invest in this beautiful character. Lucy has just finished studying Performing Arts at Havering Sixth Form College. While studying here, she played the role of Sister Mary Robert in the college's production of Sister Act. She is now off to embark in a BA honours degree in Musical Theatre at the London College of Music (University of West London) and can't wait to get started!
Nick Ford - Lord Evelyn Oakley
Nick has been heavily involved with HMM for 20 years (not including shows as a child!) and this is the 51st HMM show that he has been involved in (including 15 as MD and two as Director). In February, he played Ko-Ko in Hot Mikado and played the title role in Sweeney Todd 12 months prior. For HMM, he has been lucky enough to enjoy a number of parts over the years, including Kipps in Half a Sixpence, Higgins in My Fair Lady, Ko-Ko in The Mikado and Billy Bigelow in Carousel. Other favourite roles include Trekkie / Nicky in Avenue Q (for KMT Productions) and Leo Frank in Parade (with Forest Musical Theatre Company). In his "normal" life, Nick is an actuary and thinks that a musical simply entitled Spreadsheets is what's missing from the West End – "The VLOOKUP Song" would be a particular highlight.
Dave Neary - Moonface Martin
Dave joined HMM in 2016, having spotted a tweet asking for men to join the chorus for Sweeney Todd. He hasn't looked back since! Last year he played Mendel in Fiddler on the Roof, and sang in our concert, West End Wishlist. This year he played Pooh-Bah in our February show, Hot Mikado, at the Kenneth More Theatre, and is very excited to be playing Moonface Martin (public enemy number 13!) for you today. Before joining HMM, Dave spent many years performing with CADOS in Chingford, during which time he enjoyed playing roles including Bill Hickok in Calamity Jane, Reecey in Our House, and Cinderella's Prince in Into The Woods. When not treading the boards Dave puts his degree in theology to good use by working as a full-time gardener.
Louise Ford - Erma
Anything Goes is Louise's 37th show with HMM, having been a member since 2002. During that time she has had the opportunity to play a raft of wonderful parts. Most recently at the Queen's, she played Tzeitel in Fiddler on the Roof, and among her favourites are Nancy in Oliver!, Polly in Crazy For You, Eliza Doolittle in My Fair Lady and Charity in Sweet Charity. Outside of HMM, Louise has performed with KMT Productions as a Bad Idea Bear in Avenue Q and Cinderella in Rodgers & Hammerstein's Cinderella. As well as performing with HMM, she has choreographed and co-directed on several occasions, and is looking forward to her next co-directing outing for HMM's next concert Anything You Can Do – a celebration of empowered women over the past 100 years. She hopes to see there in October.
Sue Howlett - Evangeline Harcourt
Sue is delighted to be climbing onboard the SS America to play Evangeline Harcourt. She has been an active member of HMM since 2003 as a performer, wardrobe mistress, Members Representative, Vice Chairman and lately as Chairman. Having played many mothers over the years, Sue is best known for playing drunks! Her favourite role , though, was as Nettie Fowler. Sue has never proclaimed herself a dancer but with the help of some willing burly men, she took to the floor with ease in Carousel. In fact, she was literally swept off her feet – her only claim to dancing on air. Thankfully, as Mrs Harcourt, she is far too sober to dance and is pleased that this time she is (very) sober and her child is a daughter instead of those interminable boys!
Lee Thompson - Director
Lee has 20 years experience of event management, as well as theatre and concert production. He has managed/hosted events at venues as diverse as the O2, Sadlers' Wells, Theatre Royal Drury Lane, Hackney Empire and Richmond Theatre. Lee has compered over 300 award events at venues across London, produced in excess of 30 musicals and plays, managed entries into the Lord Mayor's Show and is Programme Director of the Glee Club Challenge - the largest Glee Club search in the UK.

Lee has written, directed and produced shows based on the lives of Barbra Streisand, Neil Diamond, Barry Manilow, Dusty Springfield and Burt Bacharach - his

many directing credits include Chess, Little Women, Big River, Crazy For You, Children of Eden, Hot Mikado, Hair, 9 to 5 and Sister Act. Performing credits include Rochester (Jane Eyre the Musical), Father (Children of Eden), Bobby (Company), Sir Percy (Scarlet Pimpernel) and Franz (The Producers) .
Simon Gray - Musical Director


T

his marks Simon's 3rd show with HMM, having previously worked with us on Sweeney Todd and Fiddler On The Roof . He was deputy conductor for the original West End production of Pageant (Vaudeville Theatre). Other credits include the Asian première of A Funny Thing Happened On The Way To The Forum (Kuala Lumpur), Lucky Nurse (Finborough Theatre), Mapp and Lucia (Greenwich Theatre), Newsrevue (Canal Café), Weill and Lenya (New End), George's Marvellous Medicine (UK tour), Shelf Life (Southwark Playhouse). He played keyboards in the first UK tour of Jesus Christ Superstar and for Hello Again (Bridewell), Bless The Bride (King's Head) and City of Angels (Landor). This year he conducted West Side Story (Mayhem Theatre) and Pippin (IODS). Simon directed ten years of musicals at Havering College. He is a former member of NYMT and of the BMI Lehman Engel Musical Theatre Workshop in New York City where he won the 2007 Harrington Award. He teaches at Bird College.
Havering Music Makers are an amateur society affiliated to The National Operatic and Dramatic Association and acknowledge the support of Havering Arts Council